This morning in Maurienne, the excavation of the Lyon-Turin base tunnel in France started from the platform of the construction site 08 in Villard-Clément, in the municipality of Saint-Julien-Montdenis, situated in front of Saint-Jean-de-Maurienne, on the other bank of the Arc river. Almost 3 km of tunnels will join the 10.5 km already built between Saint-Martin-la-Porte and La Praz.
The start of underground work in the construction site 08 represents a new phase in the construction of the cross-border section of the Lyon-Turin railway line – explains Emmanuel Humbert, deputy director Construction at TELT. This is a further step forward after the signing of the tenders for the construction of the base tunnel on the French side, worth €3 billion, in 2021. With the next award of the contracts for the Italian side of the base tunnel in 2023, the construction phase will enter a new stage, with the aim of having the line operational in 2032.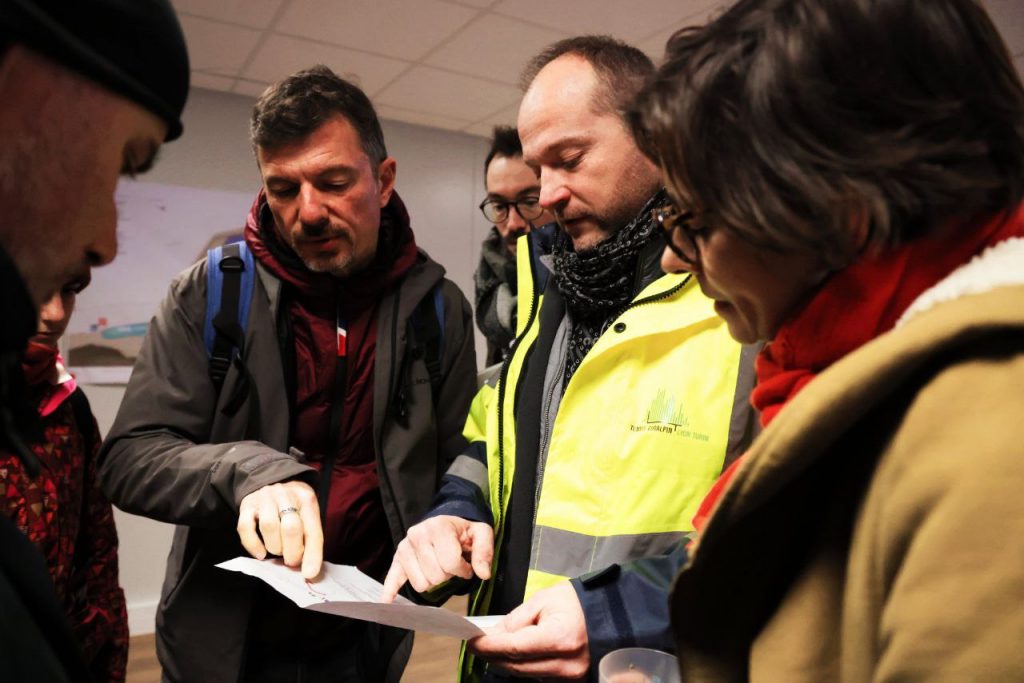 The companies involved
In this area, where between 2018 and 2021 the works of the cut-and-cover tunnel, i.e. the French entrance portal of the tunnel, were carried out, the "Lyon Torino CO08" enterprise grouping, composed of Implenia Suisse (group head), Implenia France, NGE Génie Civil, Itinera and Rizzani de Eccher, completed the construction site installation. The "Inalpage" construction management group is composed of the following contractors: Egis structures et environnement (head group), Alpina, Ingerop Conseil et ingénierie and Geodata.
Preparatory work
The land was excavated to reach the base tunnel depth. The high retaining walls have been extended and the soil, where the tunnel will be excavated, has been reinforced by concrete injections (using the jet grouting method). All the installations necessary for the smooth operation of the construction site, such as the concrete plant and the water treatment station, are also operational. An acoustic hangar has also been installed to protect residents from noise during the entire construction period. First, the excavated materials will be transferred to the Plan d'Arc site. Then, they will be transported by conveyor belt to the Resses site, located in Villargondran.
Three hundred workers at peak activity
The construction site, which until now has employed 150 people from Monday to Friday, is now being transformed into a 24/7 construction site that will employ up to 300 people at peak activity by 2024. Here the two tubes of the Mont Cenis base tunnel will be excavated for 2.8 kilometres using the traditional method (i.e. with a jackhammer or explosive) in the direction of the Saint-Martin-la-Porte access tunnel, where the enterprise grouping led by Vinci Construction is continuing with the installation of the 06/07 operational construction site (23 km between Saint-Martin-la-Porte and Villarodin/Bourget-Modane) and the preparatory activities, awaiting the arrival of the TBMs that will excavate the base tunnel from 2024.