The work progress of the Lyon-Turin railway line, innovation and research projects, but also international partnerships and collaborations with leading universities and research centres: these are the topics illustrated to visitors of TELT's stand, hosted by Società Italiana Gallerie at the World Tunnel Congress 2022.
Three years after the last edition held in Naples, the international event took place at the Bella Center in Copenhagen from 2 to 8 September and focused on sustainability applied to the tunnelling universe. The event organised by the Danish Society for Tunnels and Underground Works and ITA-AITES, hosted over 170 exhibitors from all over the world.
During the event, Arnaud Taillandier from TELT's Engineering Division, as well as President of the Aftes Young Committee, presented the development of the Lyon-Turin construction sites participating in the ITA Youth Members conference series.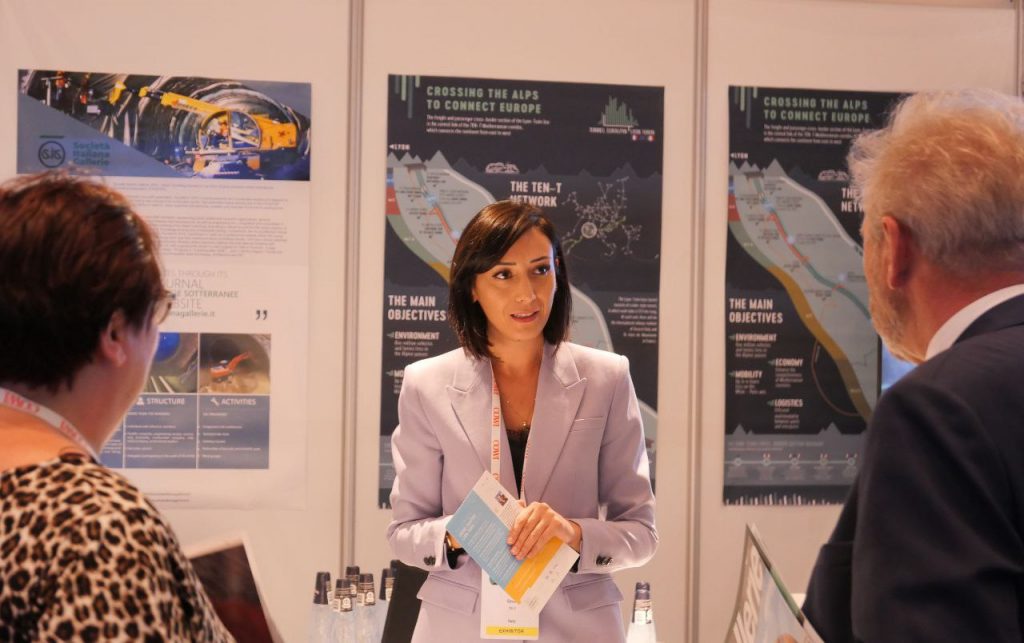 The 2023 edition – Expanding underground- Knowledge & Passion to Make a Positive Impact on the World – will take place in Athens from 12 to 18 May.