Il Saint-Jean-de-Maurienne site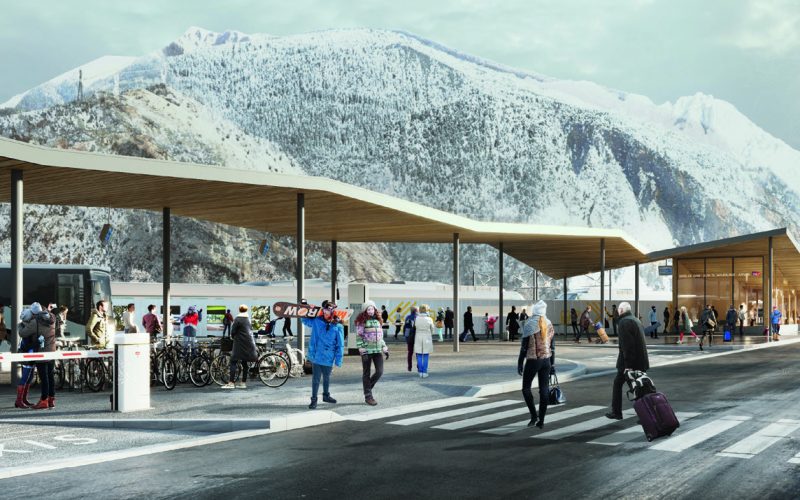 MULTIMODAL HUB | WORK IN PROGRESS
Since January 2019, work has been underway on the transitional multimodal hub that will substitute the current station until the connection to the existing railway line by the new base tunnel on the Lyon-Turin line.
In order to support travelers and keep the bus and train stations working during the works, TELT and SNCF Réseau will create a transitory multimodel interchange hub which will be operational until 2021, and will facilitate connections with the other transport systems.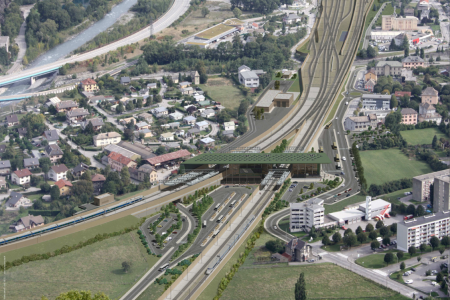 The construction will comprise a bus station, a building for passengers with counters and a waiting room, car and bike parking spaces, urban bus stops, a dedicated taxi rank and new points of access to the railway station platforms.
Subsequently, the provisional station will become the new definitive international station by 2030.

2019-2022: duration of the construction site

2022-2027: temporary setting

2030: inauguration of the international station

200.000 cubic meters of filling materials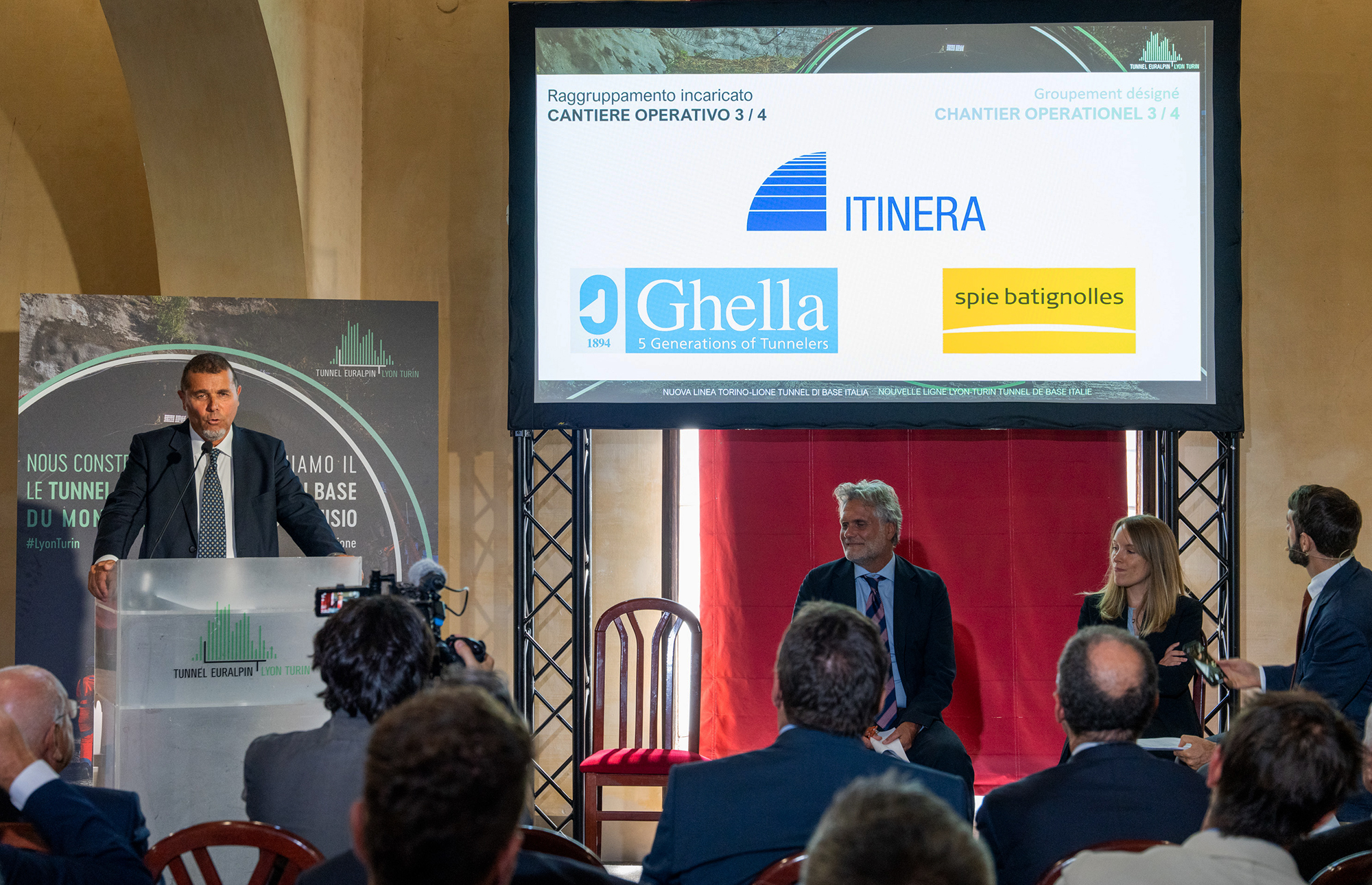 Chiomonte
The contract worth EUR 1 billion was awarded to the binational group of companies composed by Itinera (agent), Spie Batignolles and Ghella.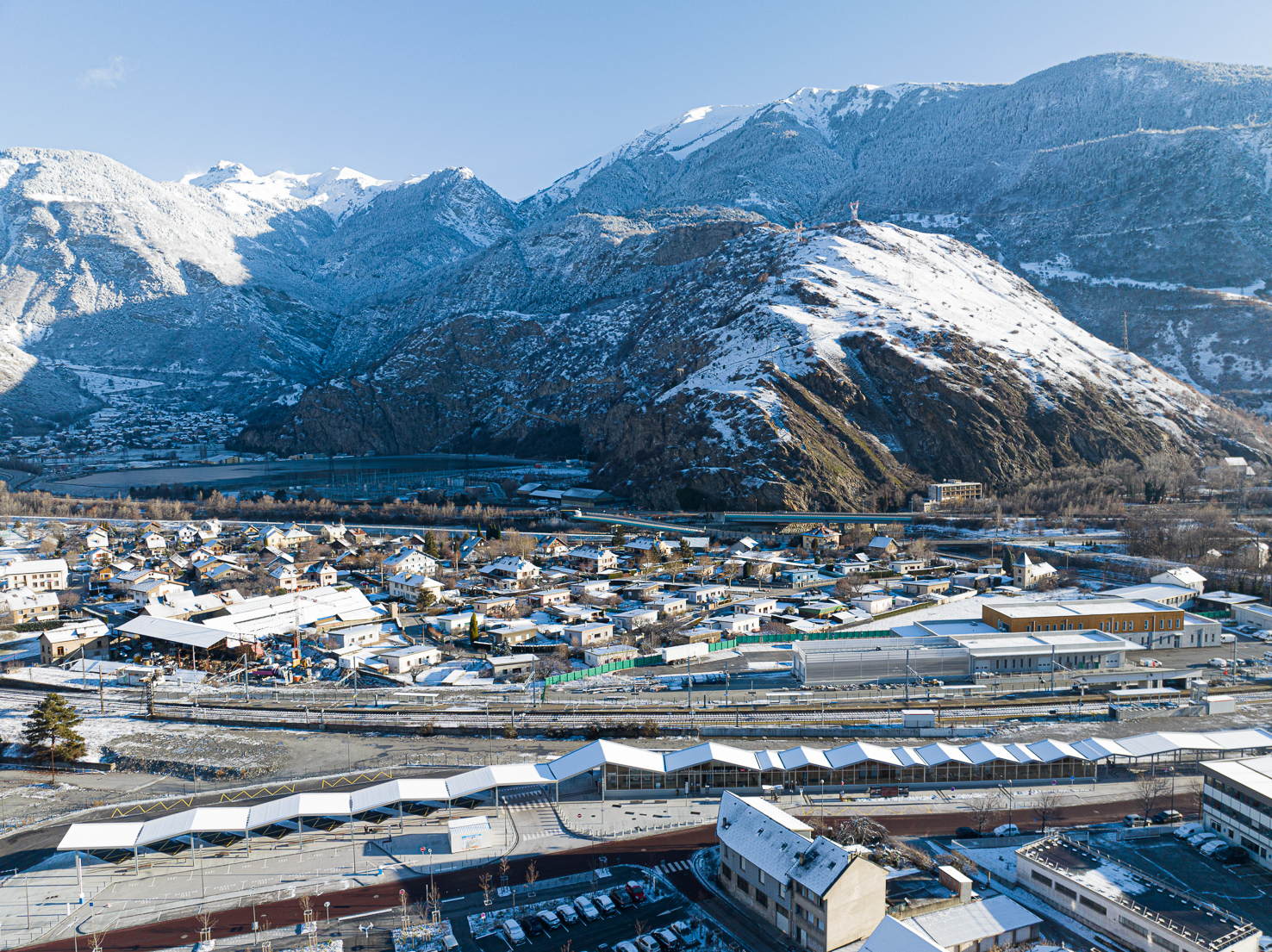 Multimodal hub
SNCF has awarded the tender for the above-ground works between the Lyon-Turin base tunnel and the historic line.