Saint-Julien-Montdenis site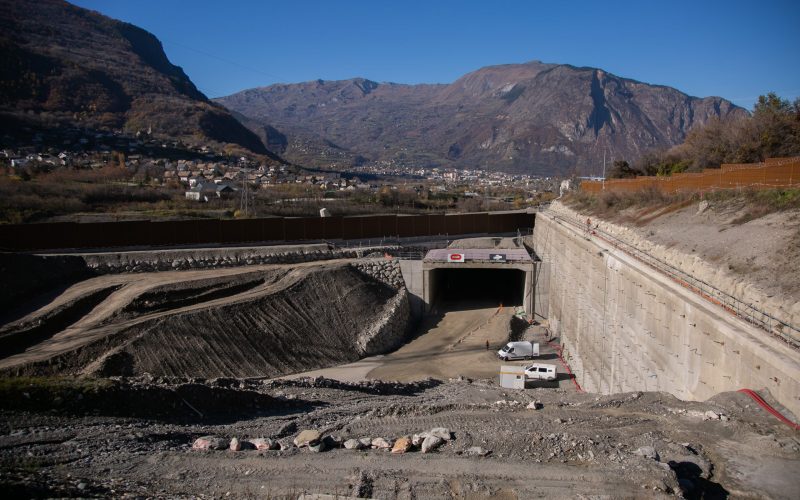 ENTRANCE TUNNEL TO THE BASE TUNNEL | WORK IN PROGRESS
The construction of the cut-and-cover tunnel, the artificial gallery that will be the French entrance to the base tunnel, at Saint-Julien-Montdenis in the Villard Clément area, was completed in November 2021. Work began in 2019 and was completed in 32 months, as planned.
TELT has broken down the work into three large phases for minimum interference with traffic on the surrounding main roads and motorways. This construction site is worth 32 million Euros.
The cut-and-cover is a surface concrete "box", under the elevated platforms of the A43 motorway and the RD1006 highway. It was begun by moving the highway and motorway to the side of the current site in order to avoid interrupting the traffic, and excavating the ground to the desired depth. Subsequently, the floor and the side walls were built, and lastly the excavation was covered.